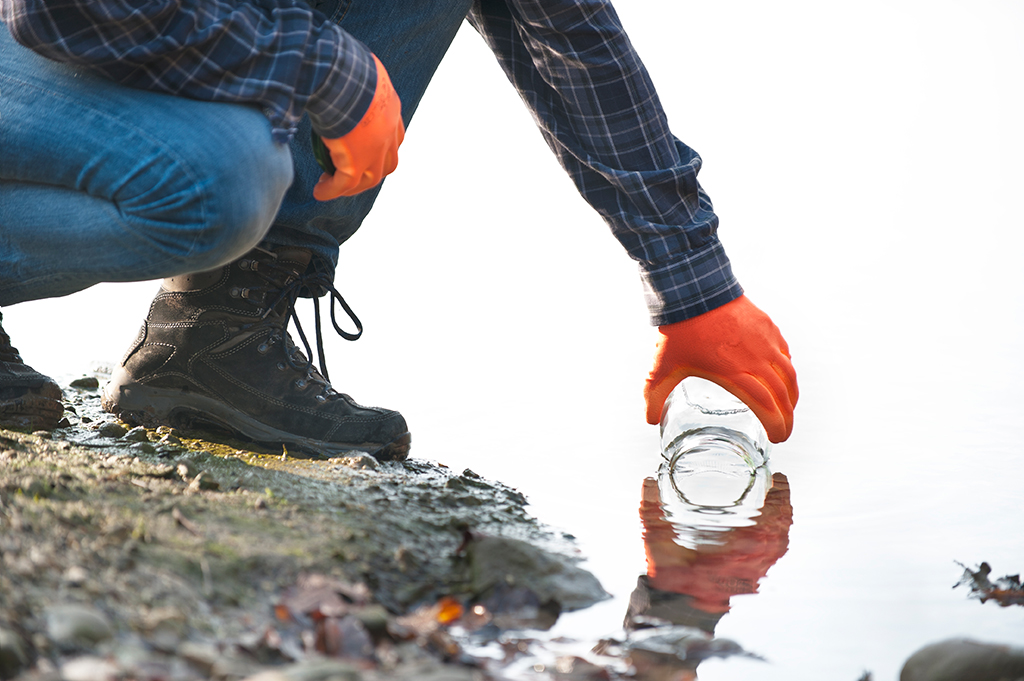 If you're up for the challenge, we'd love to hear from you.
Why Envirosearch Operations Inc.?
If you have a passion to make a difference and the drive to see things through come join our team of professionals at Envirosearch Operations Inc.
We are a company of nearly 30 professionals working throughout Ontario, but you won't find any suits and ties here. What you will find is a creative, inspiring culture with a collaborative team atmosphere.
With us, you can have more than a job — you can build a career with a 24/7 business that demands the best from each team member.
Our culture is built on a foundation of innovation, professional excellence, and community safety. Our people understand the importance of their work, and the impact they have on our communities and on the environment.
And do you know the best part? Your career path won't be limited waiting for people to retire.  We grow our team to reflect the number of systems we operate – and our market is without limits.
Become an Operator in the Water and Wastewater Industry
Start your New Career Today
To get hired as an Operator (or Trainee), you need to obtain your Operator-in-Training (OIT) certificate. Read the Guide on how to obtain your Operator in Training Certificate.
There a few minimum requirements before you can obtain your OIT certificate:
High school diploma or equivalent
Pass the Operator-In-Training (OIT) exam
For Drinking Water OITs: Entry Level Drinking Water Course (ELC). If this course has not completed, a temporary 16-month OIT certificate will be issued. We also accept applications from operators who holds a Limited System Operator License for Surface Water plus an OIT for Wastewater Treatment.
The OIT certificate is the first step to a career in the water and wastewater industry. For more information about OIT certificate exam schedules, forms, and guidance documents, please visit the OWWCO website.
Once you obtain your OIT certification, you can now progress to higher certificate levels 1 through 4. This involves:
relevant work experience
further education
successful completion of the MOECC exam for each level
Learn more about the different certificate levels and upgrading certificates.
Send us your Resume
(for general inquiries please use the contact form on our Contact Page
Benefits & Advantages
We take great pride in our employees and offer full benefits including:
competitive compensation packages

competitive vacation time

a comprehensive health care benefits package with medical, dental, and life insurance

flexible work schedules

training programs (internal and external)

employee discounts
Hi, my name is Ryley and I'm an Operations Engineer. My role is always expanding, but generally I support the design and operation of water and wastewater treatment facilities. I've been providing technical engineering and design experience as part of the Envirosearch Operations Inc. team for three years. I graduated from the University of Guelph, specializing in Environmental Engineering with a background in municipal design, surveying and quality inspections.
Envirosearch is a small company with an amazing culture. I enjoy being able to work on a variety of different projects, which allows me to continually expand my knowledge and experience. I love the challenge of finding solutions to technical issues! Large companies would have pigeon holed me, putting in time doing the same thing over and over again, and limiting my growth potential. At Envirosearch, each day brings a new challenge, which is a perfect fit for me and my professional aspirations.
Hello, my name is Lynda and I have over 25 years of experience in the water and wastewater industry. My background includes a degree in Chemistry, a diploma in Environmental Engineering and certification in microbiology. I'm an analytical thinker and I enjoy solving whatever problems come my way. Currently, I manage legislative compliance and licensing, as well as all training requirements.
I found my way into this business because of my passion for science, and I strongly believe clean, safe water is a human right. I also believe everyone needs to enjoy life, so for me that includes kayaking the river and sailing during the summer months, and quilting or spinning yarn in front of the fire during the winter.
We work closely with academic institutions to recruit student talent, which provide mutual benefit between employer and student: students gain valuable field experience while we have the opportunity to train and screen potential full-time candidates.